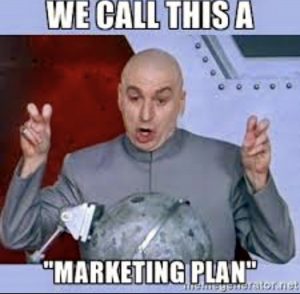 Maximization of available resource strategy. 
"Digital marketing" next to the term "pharmaceutical industry" is almost an oxymoron. We, Pharma, are not particularly well-known for marketing innovation. This may be the rules and regulation we have to comply with in order to communicate to doctors and patients. No matter how creative you are, all your creativity will be killed by the regulatory department who often plays in defense. Their typical answer is a "no", and their motto is "better flat and boring" so it won't get the attention. Right, this is exactly the main marketing goal.
Look at the bright side, since we cannot be that creative with communication content, content marketing becomes a non-issue for us, marketers. In general, in a work environment, a strict regulation triggers a sense of professional de-responsibilization which, cynically, may make your job easier.
Hence, where we should spend time and effort is not necessarily on the content but on the distribution of the message, making sure to enhance the touch points with our target who gets bombarded by the exact same message using a multi-channel approach.
This is what I call the maximization of available resource strategy. The starting point can be a summary of a clinical study. The approved content becomes an email blast sent to all the organic email addresses available in the database. Each email blast with a CTR greater than a certain % can be placed on a landing page which should be part of your main website. Make sure to provide each summary with share buttons to make the same content easy to post on LinkedIn and Twitter by any employee of the company, especially sales reps.
Check results!